Baby Shark's Beaumont Blues by Robert Fate
This is the second of the Baby Shark books, and while it's light on the pool, it's a fast terse entry in the series. There is the darkness of broken families and some solid action scenes, but it is the feel of Texas circa mid 1950s that really makes this something more than another action/ PI series. I have the next entry in the series waiting to be read..
Lines of note:
P 41 "They was up to Something with all that hardware, low voltage or not."
P 236 "Ask your Husband if calling the devil is the same as seeing him walk atcha"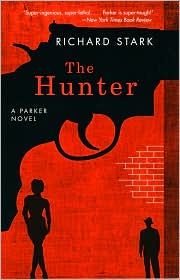 The Hunter by Richard Stark
Parker, a criminal with out emotion, who is cold and calculating in getting just what he feels he is owed. This is of course the first in series that is hard and uncompromising.
SPQR I- The King's Gambit by John Maddox Roberts
Set during the Roman Empire this is the first in the series of the SPQR books... pretty much it is your basic mystery, just in a world that we are not used to. I liked the book just fine, but didn't find any reason to read the next one.
Butcher's Moon by Richard Stark
This is the last of the first set of Parker books written by Stark (Donald Westlake), before he took a long break before coming back to Parker. This one is touches on all that has come in the series so far, as Parker and Grofield return to the scene of a previous heist to recover some cash that was left behind. things go wrong, and Parker has to call in the troops to help him out. This was a great read, and I look forward to reading more.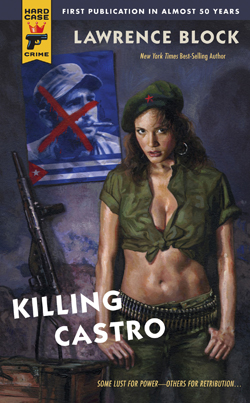 Killing Castro by Larwence Block
This is what Pulp is all about, fast, furious, action packed and page turning fun. The story is about four men sent to Cuba to... well kill Castro. Each has a different reason for their participation in killing Castro.
Center Door Fancy by Joan Blondell
The thinly disguised biography of Mrs. Blondell...
Savage Night Jim Thompson
This was a tough read in that I had a hard time following in places, however it's the story of a killer set to take out a witness, and how things fall apart.
Joan Blondell- A Life in Pictures Matthew Kennedy
A full biography of Mrs. Blondell, who was a actress mostly know for having been in several of the Busby Berkely flicks in the 30s
I Am Not A Cop Richard Belzer with Michael Black
Did not finish, it was just too something, but I was never drawn into the story or what was going on... so I gave up.
Murder Me for Nickels Peter Rabe
A solid pulp mob story about the Juke Box racket. It was simple, straight forward, and I enjoyed it.
Lines of note:
P 43 "It stuck me what a Mercenary Minx she was

33 1/3: Black Sabbath- Master of Reality John Darnielle
A review of the album Master of Reality as told by a teenage boy in a metal health care unit, and then 10 years later when he is out and working in the world
.