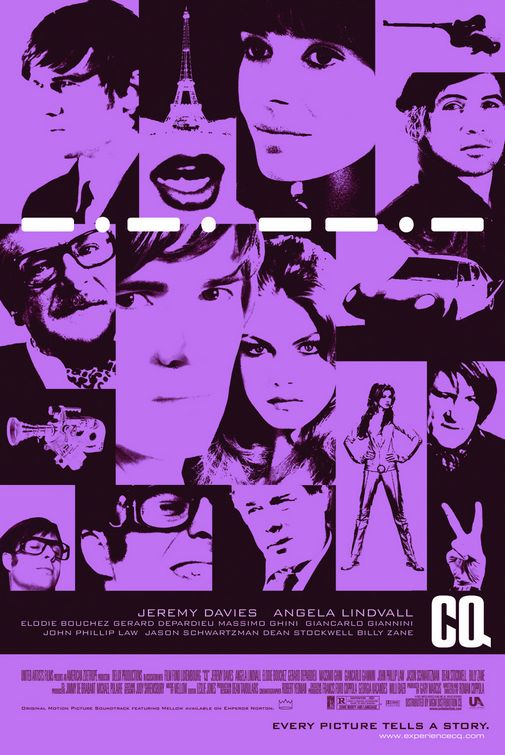 two films I am fond of... having just got my hands on the soundtrack for CQ I figured that I should post something about it....
It's a cool film about film making in the late 60s, set in France and dealing with a young film maker who falls into direction an Sci Fi/ Spy flick while trying to make his own personal film.
more at  

http://www.experiencecq.com/
The other is Hi Life.... it's a fun holiday tale about abortion, gambling, lies and money owed.